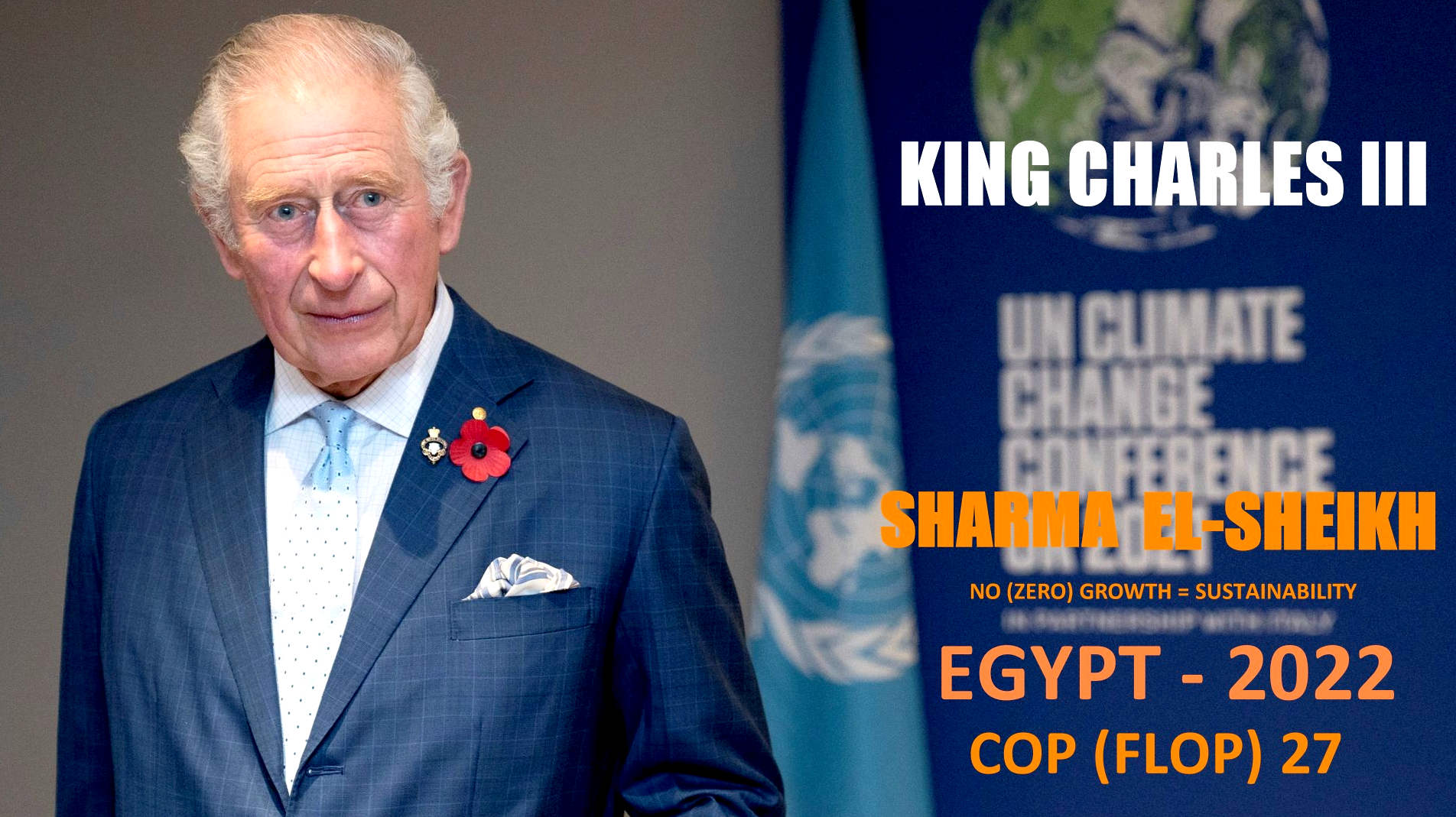 Prince Andrew managed to escape investigation and/or prosecution under present English law, that would have made him guilty as he walked into the dock. He managed to do so, and was (technically) assisted in such endeavour, by his mother, Queen Elizabeth II, where she helped the former Duke of York, raise sufficient cash, to pay off Virginia Roberts. Thus, silencing the woman, who claims that when under age she was trafficked by Ghislaine Maxwell and Jeffrey Epstein, to provide sexual services to the fourth in line to the throne of the United Kingdom.
One cannot speculate as to innocence or guilt, but in England the Sexual Offences Act 2003, makes a person accused guilty until proven innocent, rather than innocent, until proven guilty. English law is thus in direct confrontation with the basic human right accorded to murderers, fraudsters, burglars and those guilty of assault. All of which are treated as innocent when investigated and charged, as per Article 6 of the European Convention, and Human Rights Act 1998.
The claims of Virginia Roberts appear sufficiently supported by photographic evidence, and other travel logs, plus the conviction of Ms Maxwell and Mr Epstein, for that/those alleged offences to be investigated. Hence, it is likely the former British Navy Vice Admiral, would be found guilty. The laws in the USA are equally backbreaking, where the age of consent is even higher than in the UK.
But, this is all speculation, based on the allegations, and presumably, the testimony of Ms Roberts.
SKY NEWS 15 NOVEMBER 2022 - KING CHARLES ASKS PARLIAMENT FOR MAJOR CHANGE INVOLVING PRINCE WILLIAM AND PRINCE HARRY

The King has personally asked parliament to add his siblings, Princess Anne and Prince Edward, to the list of people who can deputise for him for official duties.

In a statement signed by the King and read to the House of Lords, he says he would be "most content" if his sister and brother could become Counsellors of State.

There are currently five Counsellors of State, including Prince Andrew and Prince Harry, both of whom no longer carry out official royal duties.

The King writes the changes would "ensure continued efficiency of public business, when I'm unavailable. Such as while I'm undertaking official duties overseas."

Counsellors can carry out constitutional duties if the monarch is ill or working abroad.

In order for Princess Anne and Prince Edward to become Counsellors of State, there would need to be a legislative change to amend the Regency Acts 1937 and 1953.

Under the Act, Counsellor of State are the monarch's spouse, and the four next in the line of succession, aged over 21.

They are currently, Camilla the Queen Consort, William, the Prince of Wales, Prince Harry, Prince Andrew and Princess Beatrice, his daughter.

'SIGNIFICANT MOVE'

This is a significant move by the King.

Some will see this as a further snub to Prince Andrew, for whom Counsellor of State is one of the remaining responsibilities he has, after being stripped of his royal roles.

On the other hand, this is the King making a practical change as he prepares for overseas trips next year.

Recently in the House of Lords, the Labour peer Viscount Stansgate argued against having Prince Andrew and Prince Harry as Counsellors when one had "left public life" and one had "left the country".

The news came on the King's birthday - his first as monarch - and on the day of his 74th, it was also announced he would be taking on the role of The Ranger of Windsor Great Park, a post previously held by his father, Prince Philip.

The King will be spending his birthday privately, with no official engagements planned, but military gun salutes and renditions of Happy Birthday were being rung out across London.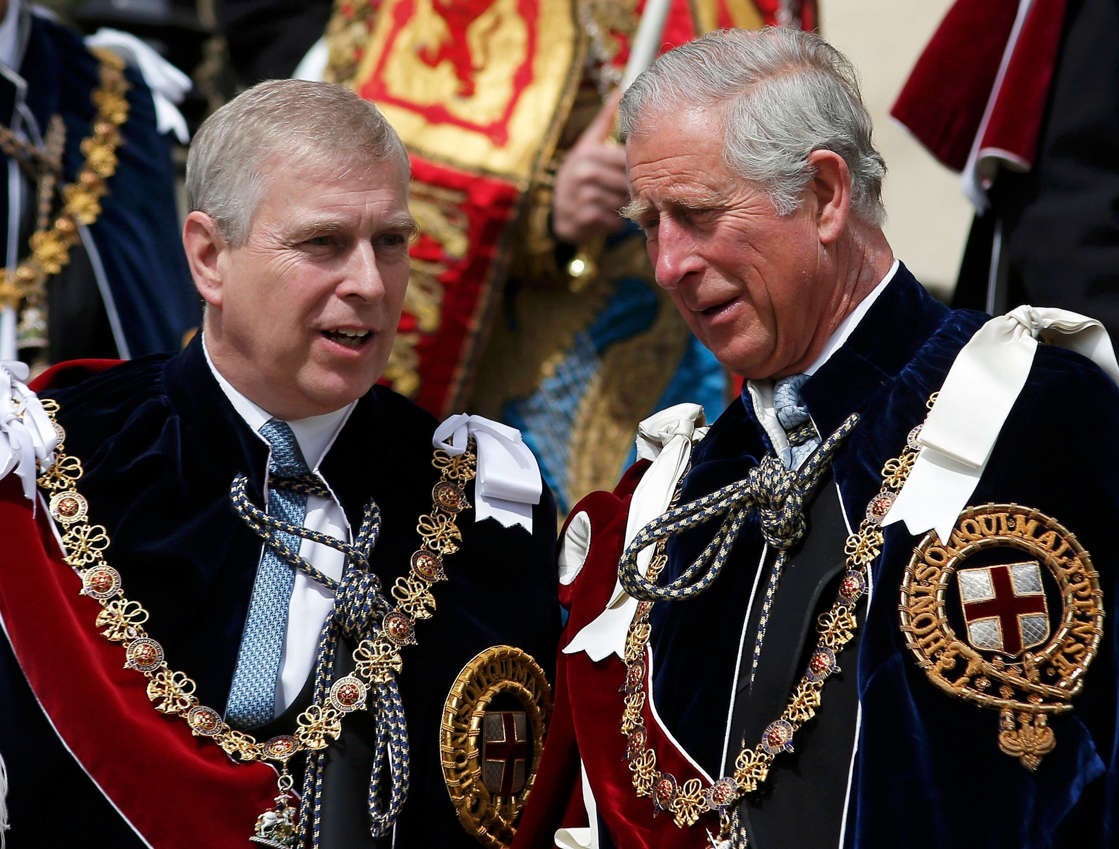 Brothers, Prince Andrew and Prince Charles during a public engagement.

The United Kingdom does not yet have a Written Constitution. This allows Courts considerable latitude in finding one way one day, and finding another in other cases. Useful if you want to control decisions, to prevent justice for troublemakers. To make matters worse the police and Crown Prosecution Service, are riddled with Masonry. Including many Magistrates, Crown, Appeal, and High Court judges. Even the Planning Inspectorate.
This may not mean much to the ordinary man or woman, provided that they tow the party line, and do not ask questions or challenge the system. The moment a citizen of the UK smells a rat, and blows the whistle, all manner of unfortunate events may befall them. From not getting planning consent, when in identical circumstances, a neighboring application does. To a complete frame up, to get you discredited and locked up.
To begin with the punishment for asking awkward questions is relatively gentle. But as challenges mount, such as revealing corruption in local politics. Fraud and planning favours will not be investigated. Instead, the informant will be arrested, his house searched, computers and mobile phones confiscated - for starters.
They turn the whole life of their targets upside down. The 'South African,' is not an isolated case. But, one of many.
If that does not deter a person, a council might visit premises umpteen times. In case of The Bulldog, it is well over 190 enforcement visits. And some dozen or more police raids.
The object is to grind their target down. Make it so that they cannot operate. Steal legal papers, to be used against their victim. And generally abuse laws, such as anti-terrorist, or anti-money laundering statute, to track every move that the whistleblower might make.
Not having an effective remedy, the target loses friends and family. And becomes an outcast. Mainly because, in not understanding what is going on behind the scenes, they tend to think the worst.
Thus giving neighbors with a grudge, ammunition that, as you will see, they use with relish. Many tripping over their own tongues, as they too fall into the trap of believing the gossip, when in reality it is has been fabricated. Malicious gossip is of course slander, if it is not true. Malicious gossip in emails, or other written communications, is libel.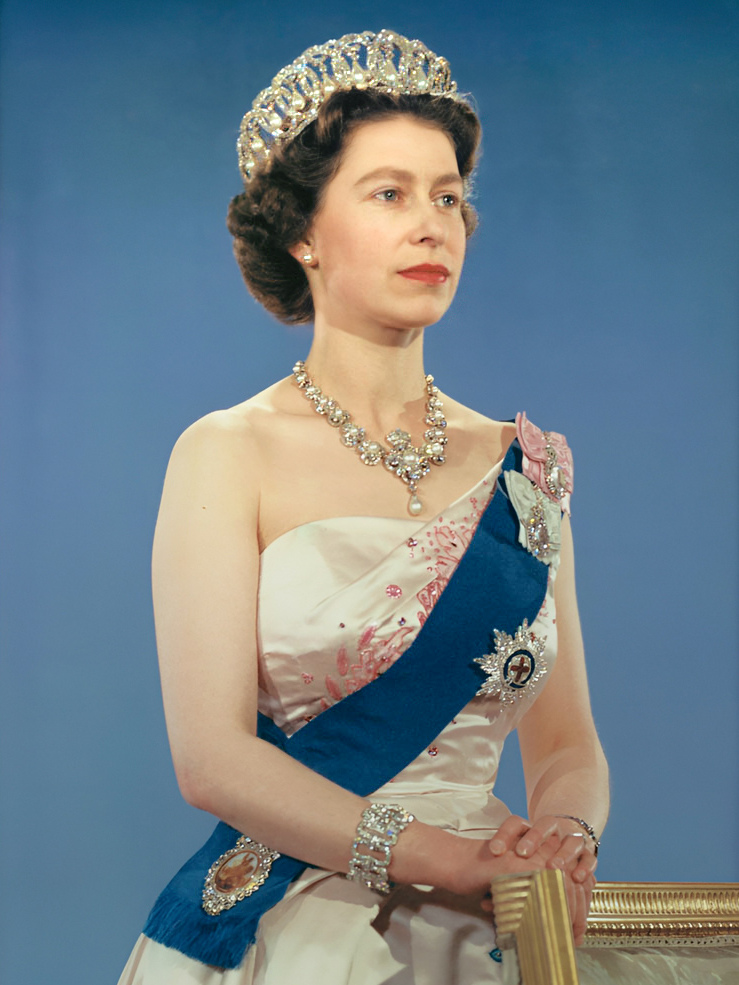 Corruption lurks in every corridor of local and national buildings. Queen Elizabeth was asked for help. She declined. The duty to provide an effective remedy, now rests with King Charles.
Incompatibility in Human Rights terms, is where one statute does not comply with HR statute. The European Convention does include Article 13, the right to an effective remedy.
UNITED NATIONS CONVENTION AGAINST CORRUPTION
Corruption and injustice is such a big thing, that the subject is included in the UN's Sustainability Development Goals (SDGs). There is a United Nations Convention Against Corruption. As per General Assembly resolution 58/4 of 31 October 2003.

Corruption is an insidious plague that has a wide range of corrosive effects on societies. It undermines democracy and the rule of law, leads to violations of human rights, distorts markets, erodes the quality of life and allows organized crime, terrorism and other threats to human security to flourish. This evil phenomenon is found in all countries - big and small.

Taking note with appreciation of multilateral instruments to prevent and combat corruption, including, inter alia, the Inter-American Convention against Corruption, adopted by the Organization of American States on 29 March 1996, 1 the Convention on the Fight against Corruption involving Officials of the European Communities or Officials of Member States of the European Union, adopted by the Council of the European Union on 26 May 1997, 2 the Convention on Combating Bribery of Foreign Public Officials in International Business Transactions, adopted by the Organisation for Economic
Cooperation and Development on 21 November 1997, 3 the Criminal Law Convention on Corruption, adopted by the Committee of Ministers of the Council of Europe on 27 January 1999,4 the Civil Law Convention on Corruption, adopted by the Committee of Ministers of the Council of Europe on 4 November 1999,5 and the African Union Convention on Preventing and Combating Corruption, adopted by the Heads of State and Government of the African Union on 12 July 2003,

Welcoming the entry into force on 29 September 2003 of the United Nations Convention against Transnational Organized Crime. There is thus a series of conferences on the subject.
WHISTLEBLOWER
'The (Colonial) British Bulldog' did not know what he was up against when he moved into a rural location in 1981, with Sussex police being named in Hansard, as the most corrupt police force, after investigation by Hampshire and Kent Constabularies, on the murder of the unarmed, James Ashley, during an armed raid (based on fabricated evidence) in the early hours of the morning.