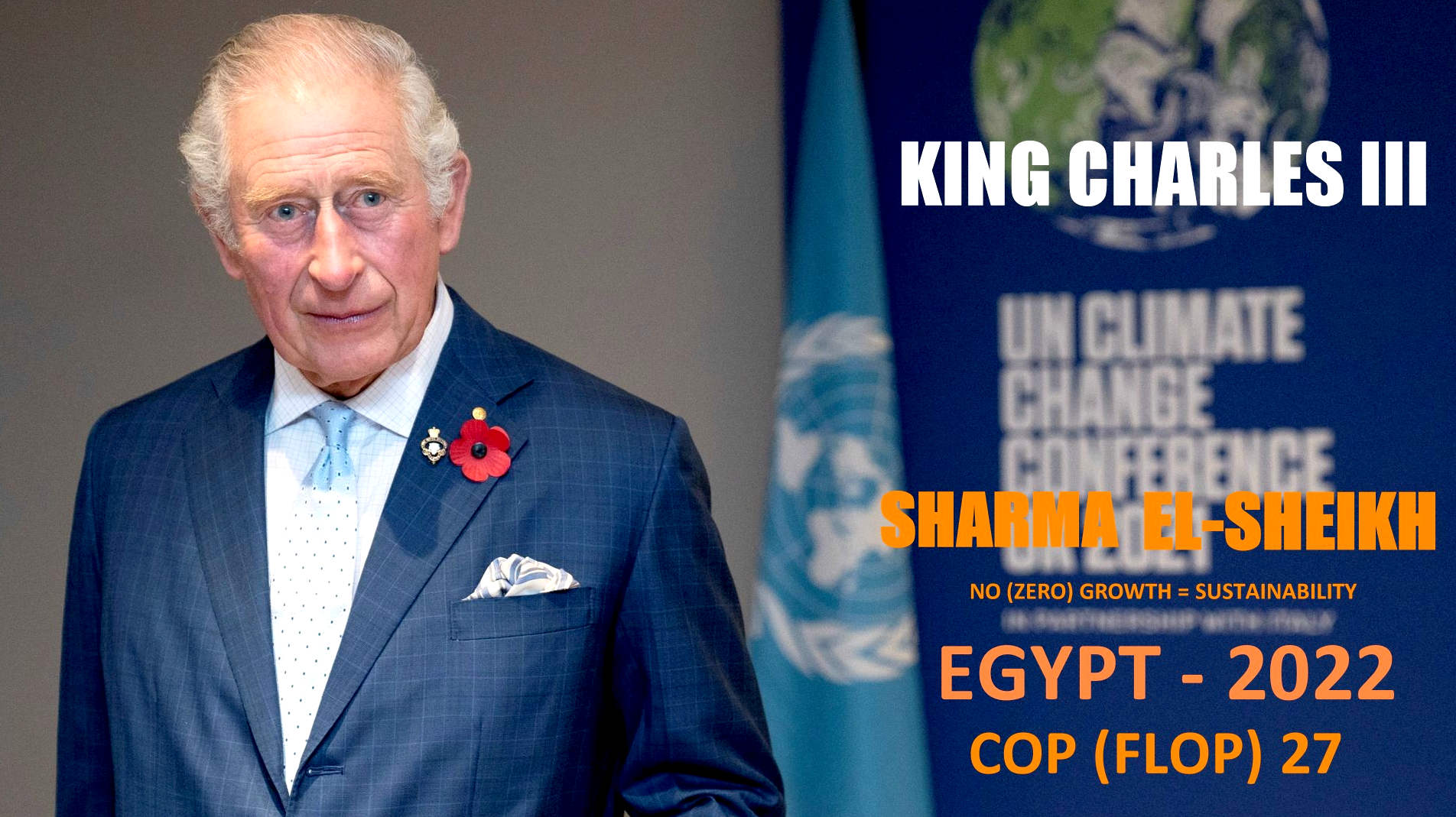 The longest reigning Monarch in British history passed away in 2022 at the age of 96. The Queen is dead, long live the King. It is too early to be able to say how effective King Charles might be as the Head of State at the age of 74. We are hoping that he retains all his faculties for as long as possible, and if not, that he should pass Human Rights abuses cited in this tale of woe, to Prince William, the present Duke of Cambridge. Should the matter not be resolved during his reign.
While she was alive, the Queen declined to intervene. You may think, making a mockery of English statute, that says the head of state must grant an audience, where no effective remedy exists within the realm. At the present time, no effective remedy exists, where the Sexual Offences Act 2003 (SOA), reverses the burden of proof, from innocent until proven guilty, to guilty until proven innocent - a violation of Article 6 on the European Convention (Article - without making adjustment to those legally aided, to be able to mount a robust defence.
The net result is a witch-hunt situation, where unable to defend themselves, hundred of innocent people, mostly men, are convicted on more or less just the say so of a person making an allegation.
The police are instructed not to waste time or money looking for evidence to prove innocence, but to concentrate on evidence to prove guilt. The police control the alleged crime scenes, meaning that the defence has to rely on the honesty of the police detectives investigating allegations.
In the case we are interested in, it was Sussex police. But then, they should not have been investigating any allegation against the accused, because of a glaring conflict of interest. [R v Sussex Justices 1924]
This was where 12 complainants had made prima facie allegations of planning fraud, but Sussex police engaged in a cover up, failing to investigate the complaints. Instead of taking statements and collecting evidence against Wealden District Council, Sussex police did nothing, handing an empty folder to the Crown Prosecution Service, who then knew there had been no investigation. But still gave WC's officers a blank piece of their headed paper, for the officers to write their own exoneration. This being alleged, but not yet investigated. The accused was one of those 12, later continuing to pursue the matter, until WC and Sussex police were pushed into working to frame their target. The idea being to discredit him, to make his claims as to planning fraud appear unsound.
Talk about conspiracy to pervert the course of justice.
With such an agenda, how could Sussex constabulary remain in the loop honestly? To maintain impartiality, another force should have been called to take on the case. But then, if Sussex police had done that, they could not have crafted the evidence and muzzle the activist. And craft the evidence they did.
In the UK, there is no Right of Appeal. And shock horror, would you believe that the High Court, refused to provide transcripts of the so-called medical evidence in this case, or the summing up of the trial judge, Cedric Joseph.
ANDREW
With Prince Andrew being accused, whether innocent or guilty, the Monarch would have known how damaging such allegations are, since the Queen assisted the Duke of York to pay off Virginia Roberts. Rather than answer the charges in the USA, and possibly face charges in the UK, since trafficking is illegal under sections 57 - 60 of the SOA. And there is a picture of the under age Virginia Roberts, with Andrew and Ghislaine Maxwell, in London. And Andrew had admitted in a BBC interview, that he knew Jeffrey Epstein and Ms Maxwell. Both convicted of trafficking.
The Queen demonstrated her knowledge of the effect such allegations would have on the public, by stripping the then Prince Andrew of his titles. And removing him from royal duties. She would thus appreciate how being wrongly convicted, and having no right of remedy, would be both torturous and an abuse of process. And so, in violation of Article 3 of the Human Rights Act 1998, and Articles 5 and 8 of the United Nations' Universal Declaration.
The right to be presumed innocent, is supposed to be assured by Article 11 of the Universal Declaration, Article 6 of the HRA 1998.
The Queen was of above average intelligence, and well educated, as well as having access to human rights lawyers, yet passed into law, statute that took British justice back to the dark ages, in terms of equality.
Not only that, but she knighted David Blunkett, for doing so. For crafting the Sexual Offences Act. Never believing that one of her sons would fall foul of the change in the law, and even with Jeffrey Epstein and Ghislaine Maxwell, having visited properties of the Royal Estate. And that is perhaps, and it is alleged, that she was more than willing to cough up the ante, to silence Virginia Roberts, who on the face of it, and on her own volition, claims to have been supplied to, and made available to Andrew, for sex.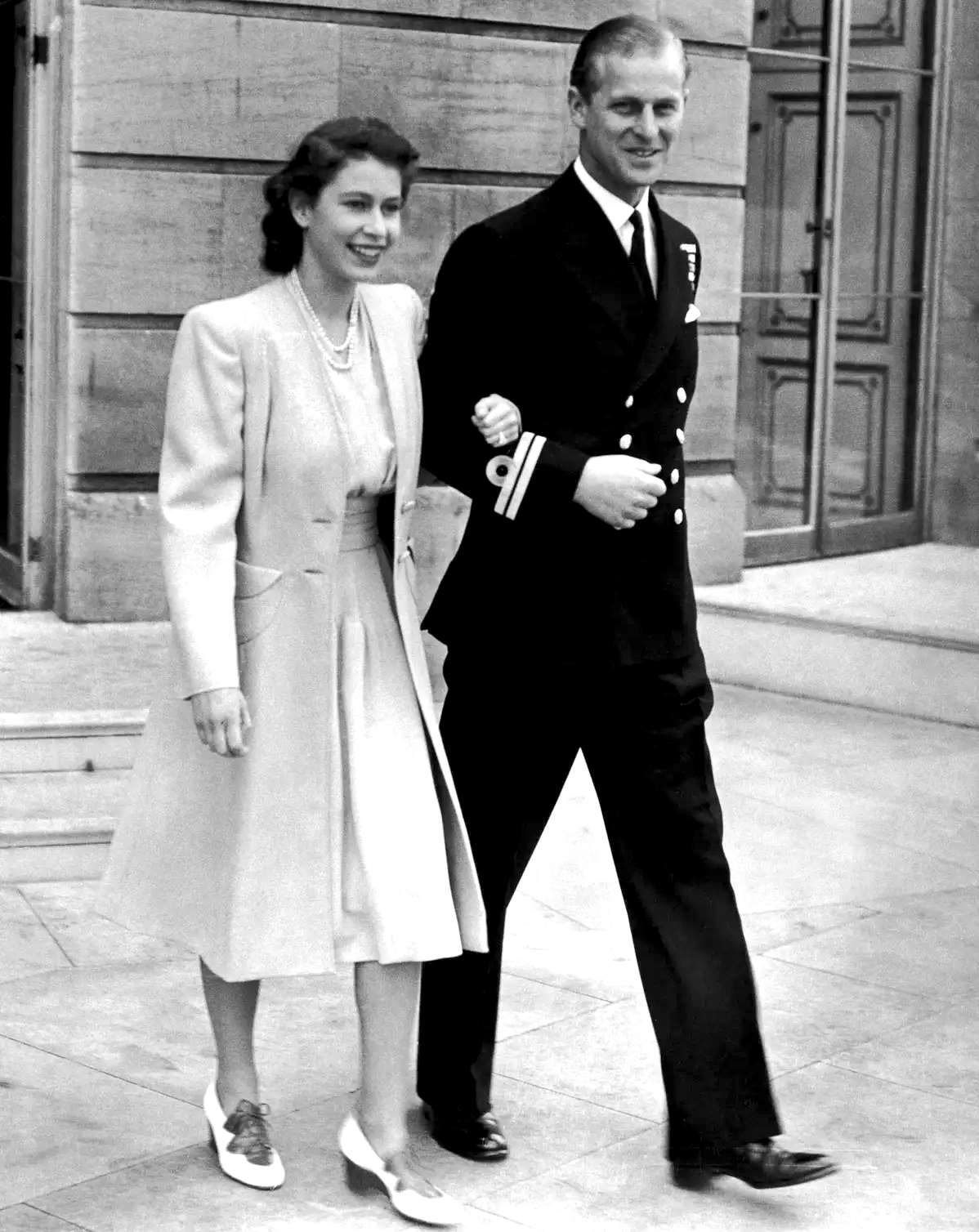 OBITUARY
INSIDER 8 SEPTEMBER 2022 - QUEEN ELIZABETH II IS DEAD AT 96 BRINGING HER UNPRECEDENTED 70 YEAR REIGN TO A CLOSE

Queen Elizabeth II has died. She was 96 years old.

In a statement sent to Insider, Buckingham Palace said the Queen "died peacefully at Balmoral" on Thursday afternoon.

"The King and The Queen Consort will remain at Balmoral this evening and will return to London tomorrow," the statement added.

In a separate statement, King Charles III — as he will now be known — called it "a moment of the greatest sadness for me and all members of my family."

"We mourn profoundly the passing of a cherished Sovereign and a much-loved Mother. I know her loss will be deeply felt throughout the country, the Realms, and the Commonwealth, and by countless people around the world," it continued. "During this period of mourning and change, my family and I will be comforted and sustained by our knowledge of the respect and deep affection in which The Queen was so widely held."

On Thursday, Buckingham Palace said that the monarch's doctors were concerned for her health and recommended she remain under medical supervision. Royals traveled to Balmoral Castle, the family's estate in Scotland, to be by the Queen's side, British media reported.

Her death brings to a close a monumental reign in British history and ushers in a new, uncertain one. She is succeeded by her son Charles, who automatically ascended to the throne with her death.

Elizabeth was born on April 21, 1926, in the Mayfair district in London and was not expected to inherit the throne.

This changed, however, with the abdication of King Edward VIII, which left her father next in the line of succession in 1936. As the eldest child of King George VI, Elizabeth became Queen in 1952 at the age of 25 following his death.

On September 9, 2015, Elizabeth surpassed Queen Victoria as the longest-reigning English monarch, according to English Heritage.

The Queen's 70-year reign began a decade before the Cuban Missile Crisis and lasted through the assassination of President John F. Kennedy, the Falklands War, the fall of the Berlin Wall and the end of the Cold War, the 9/11 attacks, and the inventions of the internet and the smartphone.

The monarchy, while largely ceremonial, plays a huge role in British society — with the Queen's longevity helping earn her a particularly beloved status.

Elizabeth was third in line for the throne behind her father and his older brother, Edward. Elizabeth's parents "planned a life largely out of the spotlight" for her and her younger sister, Margaret, according to Time.

But everything changed in 1936, when Edward abdicated the throne to marry the American divorcιe Wallis Simpson 10 months after he was crowned. And so, her father, who was born Prince Albert, became King George VI, and Elizabeth became the heir presumptive.

The course of young Elizabeth's life changed in an instant. She found out the news from a footman, and not her parents, Time reported.

"Does that mean you will have to be the next queen?" Margaret asked her sister, according to Time.

"Yes, someday," Elizabeth said.

"Poor you," Margaret replied.

Elizabeth and Philip met at a wedding when the princess was 8 and he was 13. Philip was born into the Greek and Danish royal families and was a distant cousin of Elizabeth's.

They reconnected after the royal family visited the Royal Naval College — where Philip was a cadet in training — when Elizabeth was 13, according to the BBC. It has been said that this is the moment the young princess fell in love with Philip.

But World War II would keep them apart for years as Elizabeth and Margaret were shipped off to Windsor Castle while her parents stayed at Buckingham Palace, according to Time. When she turned 18, Elizabeth insisted on joining the Army and trained as a truck driver and mechanic, becoming the only woman in the royal family to have served in the military.

Elizabeth and Margaret returned to London when the war ended, receiving permission from their parents to party incognito with the massive crowds celebrating in the streets on May 8, 1945, according to Smithsonian Magazine.

"I remember lines of unknown people linking arms and walking down Whitehall, all of us just swept along on a tide of happiness and relief," she said in a BBC broadcast from 1985, according to the official royal family's Twitter account.

In 1946, Philip proposed to Elizabeth when she was 20 years old. The princess said yes without asking her parents, according to Time, though the couple had to wait to announce their engagement until after her 21st birthday, per her father's wishes.

Elizabeth and Philip married at Westminster Abbey in 1947 in front of 2,500 guests. Time reported that Philip gave up smoking that morning as a gift to his new wife.

The young couple then moved to Malta, where Philip was stationed with the Royal Navy. Elizabeth gave birth to Charles, their first child, in November 1948, and to Anne, their only daughter, in August 1950.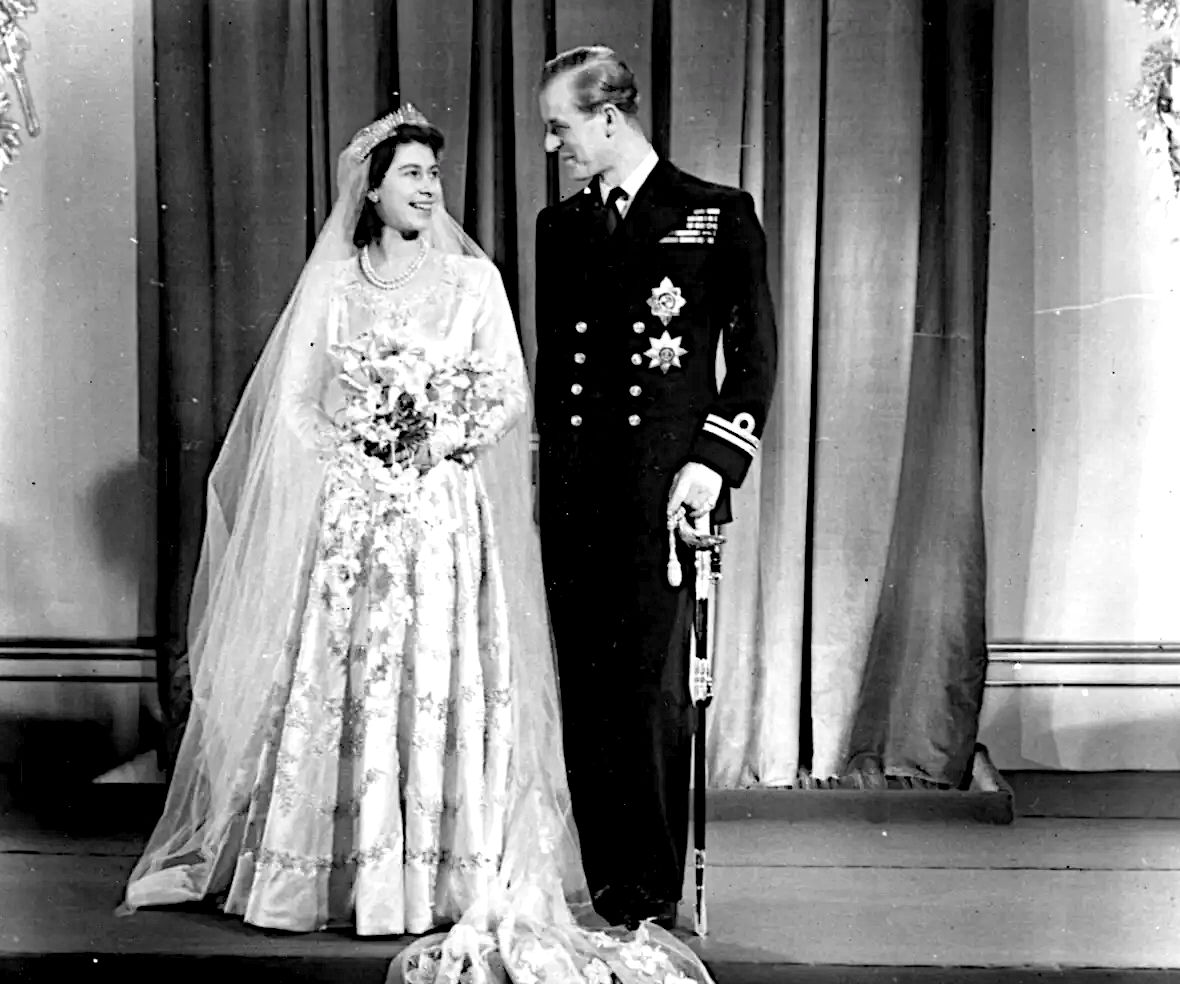 BECOMING QUEEN

Elizabeth and Philip were in Kenya for a royal tour when King George VI died from lung cancer on February 6, 1952, at the age of 56. Philip broke the news to Elizabeth, who was 25 at the time, Time reported.

On June 2, 1953, Elizabeth's official coronation was held at Westminster Abbey.

More than 27 million people in the UK watched on television as she was officially crowned Queen Elizabeth II, according to History.com. And 3 million Brits gathered along the streets to cheer as Elizabeth made her way to Buckingham Palace following the ceremony.

Elizabeth's coronation ceremony was the first to be broadcast live on TV. It was Philip's idea to televise the event, according to Time.

In 1960, Elizabeth gave birth to Prince Andrew, the couple's third child, and four years later she had her fourth child, Prince Edward. It was the first time in modern royal-family history in which a father had attended the birth of his child.

"The Duke of Edinburgh was actually holding his wife's hand as their youngest was born," the royal biographer Ingrid Seward wrote in "My Husband and I: The Inside Story Of 70 Years Of Royal Marriage."

"The Queen, by then aged 37, had asked him to be there; she'd been keenly reading women's magazines that stressed the importance of involving fathers in childbirth and had become fascinated by the idea," she added.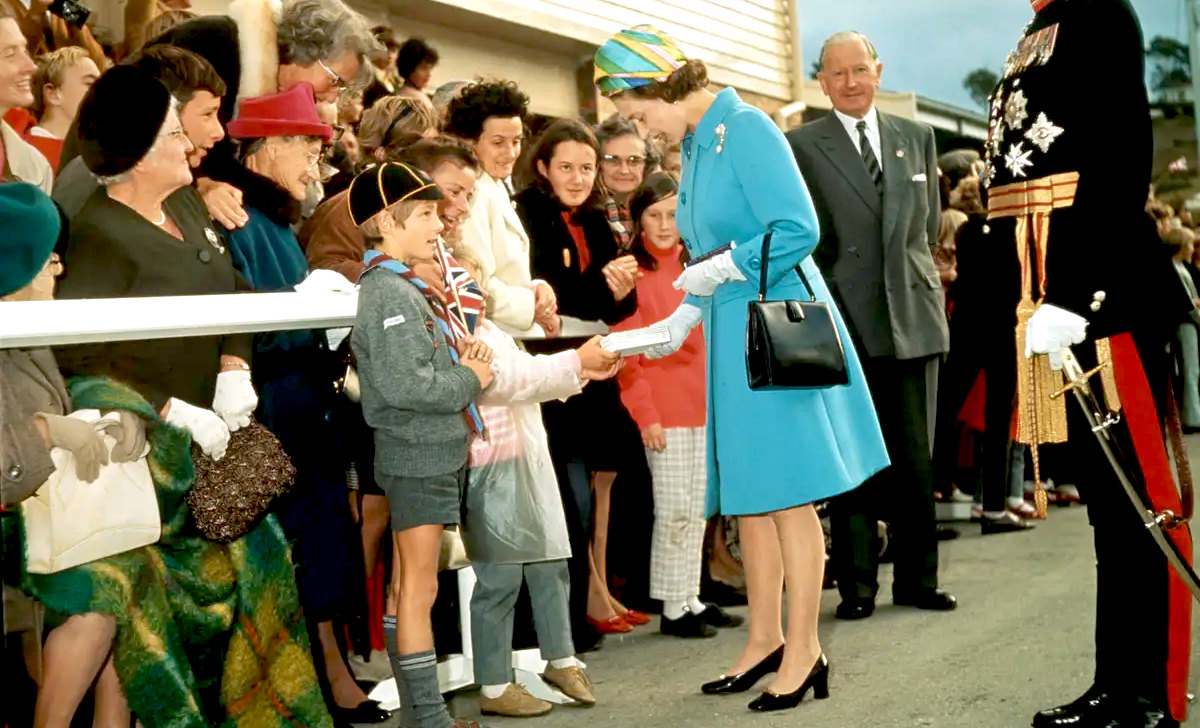 ELIZABETH'S WALKABOUT - AUSTRALIA & NEW ZEALAND

In 1970, during a royal tour in Australia and New Zealand, Elizabeth decided to greet her fans on the streets instead of waving to them from a guarded area.

Now known as the "walkabout," according to History.com, it was a move that "bucked centuries of royal tradition" but has now become the norm for the royal family.

Elizabeth also hosted countless world leaders. During her reign, she met with every sitting US president except for Lyndon B. Johnson.

In 1977, the Queen celebrated 25 years on the throne with her Silver Jubilee.

Long fond of bold colors, the Queen wore a bright-pink dress to mark the occasion as she talked to people on the streets of London before repeating her pledge to the crown at St. Paul's Cathedral.

"Although that vow was made in my salad days when I was green in judgment, I do not regret nor retract one word of it," she said during the ceremony, according to History.com.

THE DIANA YEARS

In February 1981, Charles, then 32, proposed to Diana Spencer, who at the time was 19 and working as a kindergarten teacher's assistant.

More than 750 million people in 74 countries tuned in to watch Charles and Diana marry on July 29, 1981. Diana became a wildly popular member of the royal family and gave birth to Prince William and Prince Harry in 1982 and 1984.

But the couple was unhappy with each other, and everyone knew it. After rumored affairs on both sides and countless unflattering headlines in the British press, the couple announced they were separating in 1992.

That same year, which fell on the Queen's 40th anniversary on the throne, Prince Andrew divorced his wife, Sarah Ferguson, and Princess Anne split from her husband, Mark Philips. Elizabeth famously called 1992 the "Annus Horribilis" — Latin for "horrible year" — as History.com reported.

Following Princess Diana's tragic death in a car crash in 1997, public opinion of the family continued to deteriorate. Elizabeth was heavily criticized for initially choosing to stay at Balmoral Castle, with Prince William and Prince Harry instead of returning to London immediately. She also, at first, refused to fly the flag at half-staff over Buckingham Palace, according to History.com.

But Elizabeth reversed her stance on the flag and paid tribute to Diana in a televised address to the nation, calling her an "exceptional and gifted human being."

"In good times and bad, she never lost her capacity to smile and laugh, nor to inspire others with her warmth and kindness," the Queen added. "I admired and respected her for her energy and commitment to others, and especially for her devotion to her two boys."
A NEW GENERATION

Elizabeth didn't slow down as she celebrated 50 years on the throne in 2002, her Golden Jubilee.

The 76-year-old monarch would visit 50 countries that year, including Australia and the Caribbean.

But that year was also marked with loss as Elizabeth's sister and her mother died within weeks of each other. Princess Margaret died February 9, 2002, and the Queen Mother died March 30.

The royal family found their way back into the hearts of the British public as the early aughts continued, thanks in large part to the help of the Queen's grandsons Prince William and the charismatic (albeit scandal-plagued) Prince Harry. An estimated 26 million people in the UK tuned in to watch Prince William marry Kate Middleton in April 2011, according to The Mirror. And Nielsen reported that an additional 23 million people tuned in from the US.

The positive press only continued for the royal family as Prince Harry began dating Meghan Markle. Many saw their courtship as the beginning of a new modern era for the royal family. Approximately 18 million Brits tuned in to their May 2018 nuptials, The Mirror reported, while more than 29 million people watched in the US, according to Nielsen.

But the goodwill of the British press was short-lived. In January 2020, Prince Harry and Meghan announced they were stepping back from the royal family. The couple moved to California with their son, Archie, and, in March 2021 gave a bombshell televised interview to Oprah Winfrey in which they said they received no support from the royal family amid scrutiny by the British tabloids.
DEATH OF PRINCE PHILIP

A month later, on April 9, Prince Philip — whose health had been deteriorating for years — died at the age of 99. He and Elizabeth had been married for 73 years. A harrowing image from Philip's funeral on April 17 showed the Queen sitting alone because of COVID-19 restrictions.

Elizabeth turned 95 days later, on April 25, telling the British public in a statement that her family was in a "period of great sadness."

"It has been a comfort to us all to see and to hear the tributes paid to my husband, from those within the United Kingdom, the Commonwealth, and around the world," she added.

After a two-week period of mourning, Elizabeth returned to work, hosting President Joe Biden and the first lady, Jill Biden, at Buckingham Palace in June. She also began her busiest season of public engagements since 2013 after being forced to isolate for most of the pandemic to that point.

But that came to a halt October 20, when Buckingham Palace announced the Queen was canceling a trip to Northern Ireland on advice from doctors to rest for the next few days.

Six days later, it was announced that the Queen was skipping the United Nations Climate Change Conference so that she could focus on resting.

"Her Majesty is disappointed not to attend the Reception but will deliver an address to the assembled delegates via a recorded video message," a statement from Buckingham Palace read.

On November 14, the Queen pulled out of a Remembrance Sunday event just two hours before it was set to start — citing a sprained back.

Elizabeth resumed her engagements in the new year, kicking off Platinum Jubilee celebrations with a public reception at Sandringham Estate, her country retreat, on February 5.

But on February 20, Buckingham Palace announced that the Queen had tested positive for COVID-19. A spokesperson for Buckingham Palace told Insider that Elizabeth had "mild cold-like symptoms" but would continue light duties at Windsor. The monarch continued her weekly audience with British Prime Minister Boris Johnson over the phone but canceled her virtual engagements as she continued to recover.

In March, the Queen appeared at Prince Philip's memorial at Westminster Abbey. The following month it was revealed that Elizabeth secretly met with Prince Harry and Meghan for the first time since they had stepped back from the royal family in 2020.

On May 9, Buckingham Palace announced that the Queen would miss the State Opening of Parliament because of "episodic mobility problems." It was the first time since 1963 when Elizabeth didn't attend the opening of Parliament and the reading of the Queen's Speech — a ceremony that sets out Parliament's governmental agenda for the coming year. Prince Charles read the speech in her place.

In a break from tradition, the Queen appointed the UK's new prime minister, Liz Truss, in a ceremony held in her home in Balmoral, Scotland, on September 6. Previously, she had carried out every audience with a new prime minister from Buckingham Palace.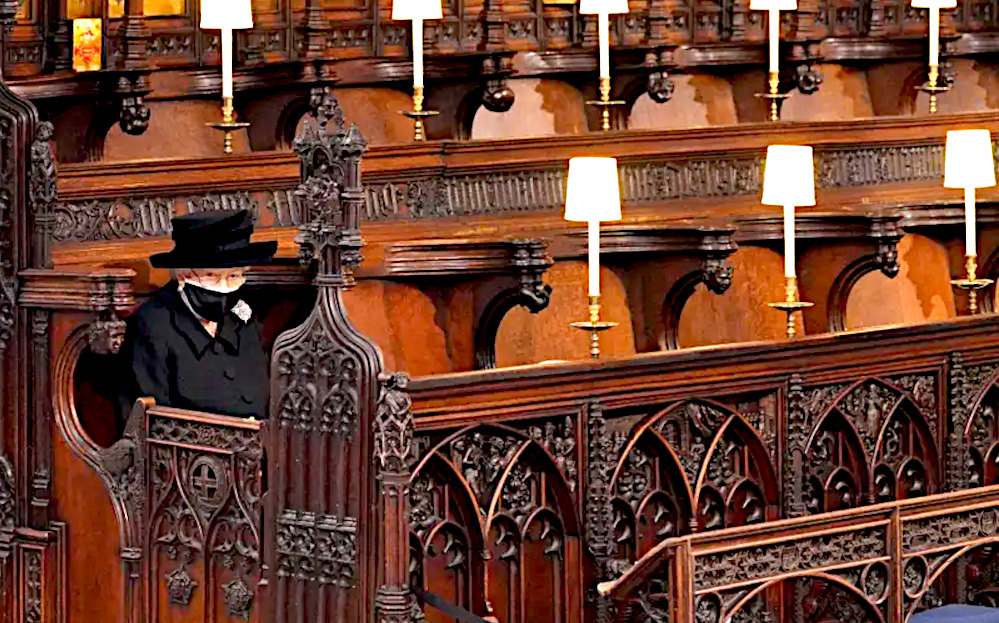 Her Majesty St. George's Chapel, at the funeral service for Prince Phillip, during Covid restrictions, where it was advisable to keep your distance.
WHAT'S NEXT?

Most people in the UK have never known a life without Queen Elizabeth II. And for 12 days after her death, the nation is poised to come to a standstill.

As Insider previously reported, the Queen's funeral, as well as Charles' coronation, are to be formal national holidays in the UK. The words of the national anthem, "God Save the Queen," will change. Charles might even have a new name.

It will no doubt be a period of major transformation for the UK, the Commonwealth, and the world. But one thing will remain the same.

There will never be another reign quite like that of Elizabeth II.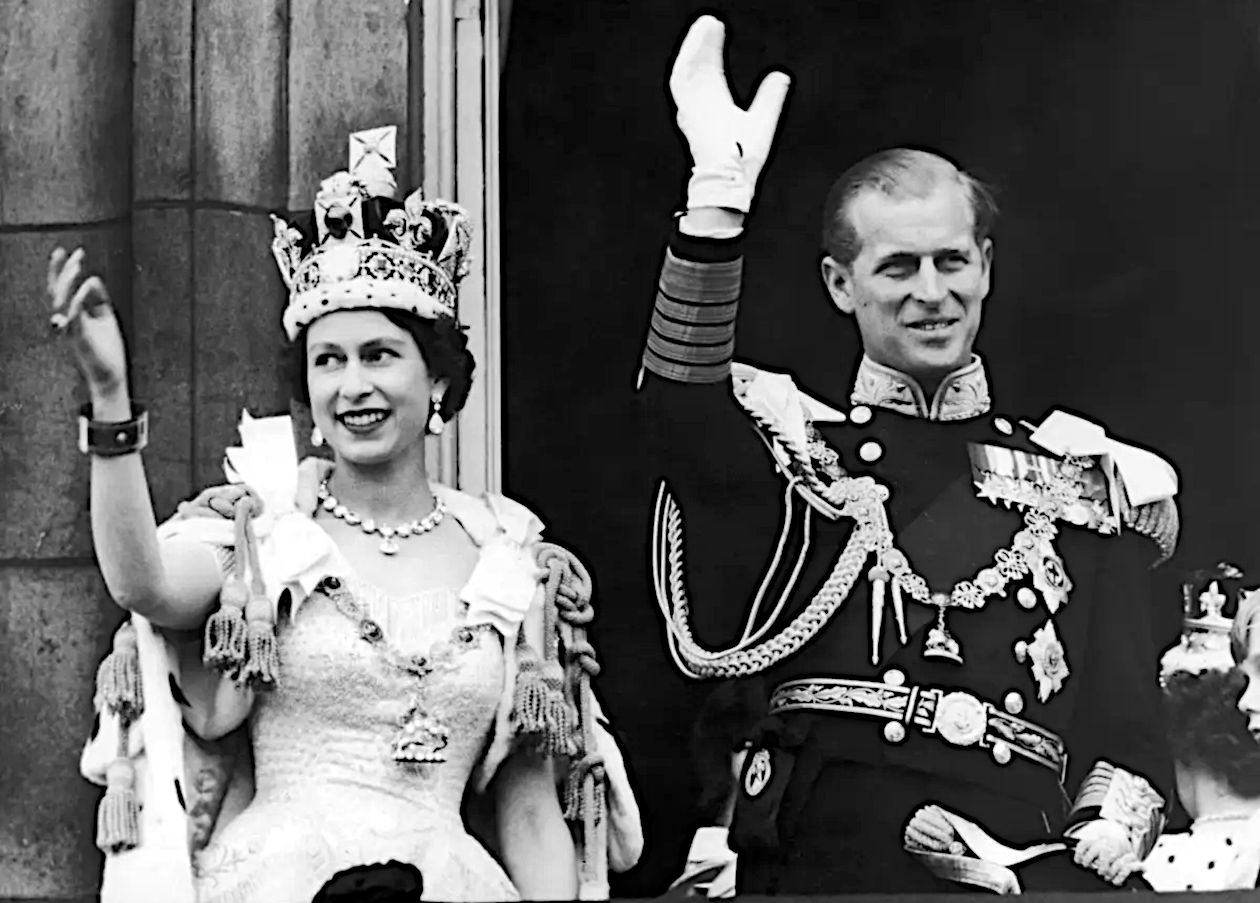 WORLD LEADERS REACT TO THE QUEEN'S DEATH

In his first statement as King, Charles said "The death of my beloved Mother, Her Majesty The Queen, is a moment of the greatest sadness for me and all members of my family. We mourn profoundly the passing of a cherished Sovereign and a much-loved mother."

Newly-elected Prime Minister of the UK Liz Truss shared a statement prior to the Queen's death.

"My thoughts — and the thoughts of people across our United Kingdom — are with Her Majesty The Queen and her family at this time," Truss wrote.

Former UK Prime Minister Boris Johnson called today "our country's saddest day," adding that "millions and millions of people" have stopped what they are doing today to honor the Queen.

Additionally, US President Joe Biden said Queen Elizabeth "defined an era" and Former US President Donald Trump said, "there was nobody like her!"

Former US President Barack Obama said he and Michelle Obama "were lucky enough to come to know Her Majesty, and she meant a great deal to us."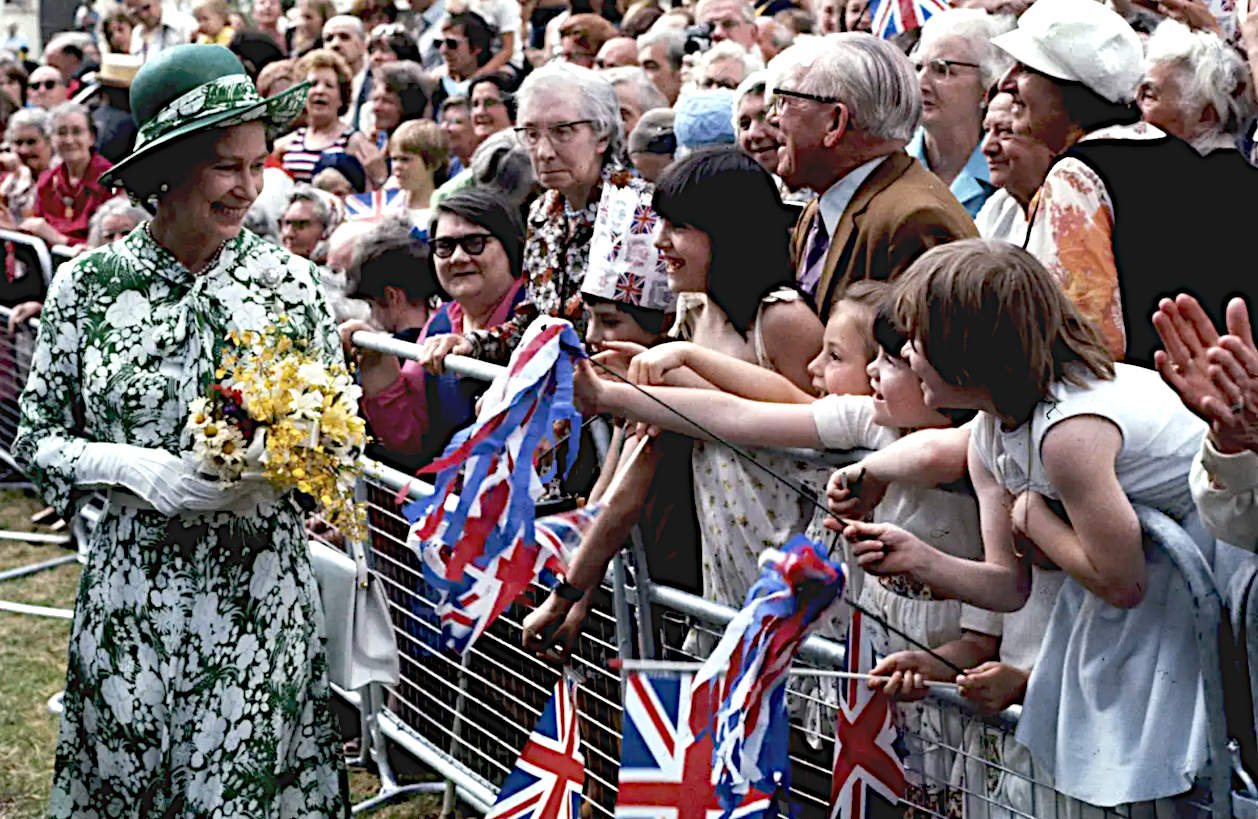 WRITTEN CONSTITUTION
The United Kingdom does not yet have a Written Constitution. This allows Courts considerable latitude in finding one way one day, and finding another in other cases. Useful if you want to control decisions, to prevent justice for troublemakers. To make matters worse the police and Crown Prosecution Service, are riddled with Masonry. Including many Magistrates, Crown, Appeal, and High Court judges. Even the Planning Inspectorate.
This may not mean much to the ordinary man or woman, provided that they tow the party line, and do not ask questions or challenge the system. The moment a citizen of the UK smells a rat, and blows the whistle, all manner of unfortunate events may befall them. From not getting planning consent, when in identical circumstances, a neighboring application does. To a complete frame up, to get you discredited and locked up.
To begin with the punishment for asking awkward questions is relatively gentle. But as challenges mount, such as revealing corruption in local politics. Fraud and planning favours will not be investigated. Instead, the informant will be arrested, his house searched, computers and mobile phones confiscated - for starters.
They turn the whole life of their targets upside down. The South African, is not an isolated case. But, one of many.
If that does not deter a person, a council might visit premises umpteen times. In case of The Bulldog, it is well over 190 enforcement visits. And some dozen or more police raids.
The object is to grind their target down. Make it so that they cannot operate. Steal legal papers, to be used against their victim. And generally abuse laws, such as anti-terrorist, or anti-money laundering statute, to track every move that the whistleblower might make.
Not having an effective remedy, the target loses friends and family. And becomes an outcast. Mainly because, in not understanding what is going on behind the scenes, they tend to think the worst.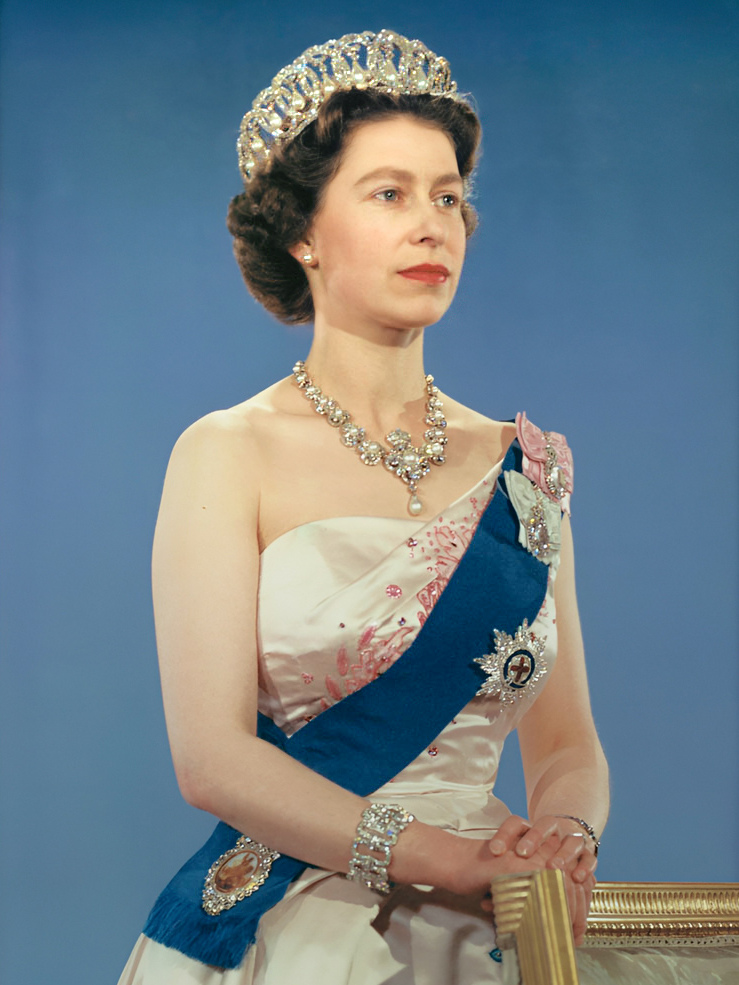 Corruption lurks in every corridor of local and national buildings. Queen Elizabeth was asked for help. She declined. The duty to provide an effective remedy, now rests with King Charles.
Incompatibility in Human Rights terms, is where one statute does not comply with HR statute. The European Convention does include Article 13, the right to an effective remedy.
Corruption and injustice is such a big thing, that the subject is included in the UN's Sustainability Development Goals (SDGs).
There is a United Nations Convention Against Corruption. As per General Assembly resolution 58/4 of 31 October 2003.

Corruption is an insidious plague that has a wide range of corrosive effects on societies. It undermines democracy and the rule of law, leads to violations of human rights, distorts markets, erodes the quality of life and allows organized crime, terrorism and other threats to human security to flourish. This evil phenomenon is found in all countries - big and small.

Taking note with appreciation of multilateral instruments to prevent and combat corruption, including, inter alia, the Inter-American Convention against Corruption, adopted by the Organization of American States on 29 March 1996, 1 the Convention on the Fight against Corruption involving Officials of the European Communities or Officials of Member States of the European Union, adopted by the Council of the European Union on 26 May 1997, 2 the Convention on Combating Bribery of Foreign Public Officials in International Business Transactions, adopted by the Organisation for Economic
Cooperation and Development on 21 November 1997, 3 the Criminal Law Convention on Corruption, adopted by the Committee of Ministers of the Council of Europe on 27 January 1999,4 the Civil Law Convention on Corruption, adopted by the Committee of Ministers of the Council of Europe on 4 November 1999,5 and the African Union Convention on Preventing and Combating Corruption, adopted by the Heads of State and Government of the African Union on 12 July 2003,

Welcoming the entry into force on 29 September 2003 of the United Nations Convention against Transnational Organized Crime. There is thus a series of conferences on the subject.
Chapter III of the Convention requires countries to establish criminal and other offences to cover a wide range of acts of corruption, if these are not already crimes under domestic law. In some cases, States are legally obliged to establish offences; in other cases, in order to take into account differences in domestic law, they are required to consider doing so. The Convention goes beyond previous instruments of this kind, criminalizing not only basic forms of corruption such as bribery and the embezzlement of public funds, but also trading in influence and the concealment and laundering of the proceeds of corruption. Offences committed in support of corruption, including money-laundering and obstructing justice, are also dealt with. Convention offences also deal with the problematic areas of private-sector corruption.
WHISTLEBLOWER
'The African Bulldog' did not know what he was up against when he moved into a rural location in 1981, with Sussex police being named in Hansard, as the most corrupt police force, after investigation by Hampshire and Kent Constabularies, on the murder of the unarmed and naked, James Ashley, during an armed raid (based on fabricated evidence) in the early hours of the morning in 1998.