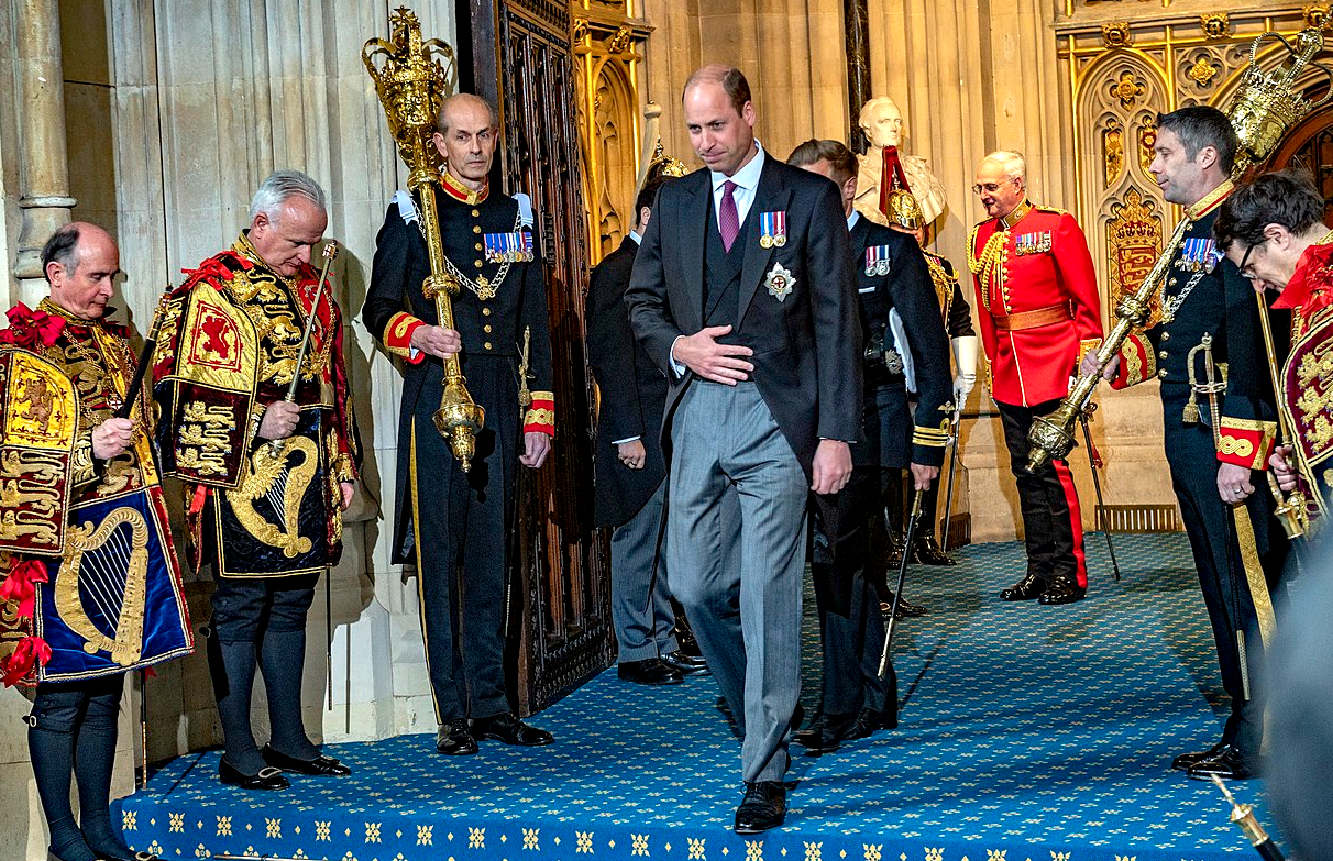 William, Prince of Wales, KG, KT, PC, ADC (William Arthur Philip Louis; born 21 June 1982) is the heir apparent to the British throne. He is the elder son of King Charles III and his first wife Diana, Princess of Wales.

Born in London, William was educated at Wetherby School, Ludgrove School and Eton College. He earned a Scottish Master of Arts degree in geography at the University of St Andrews. William then trained at Royal Military Academy Sandhurst prior to serving with the Blues and Royals. In April 2008, William graduated from Royal Air Force College Cranwell, joining RAF Search and Rescue Force in early 2009. He served as a full-time pilot with the East Anglian Air Ambulance for two years, starting in July 2015.

William performs official duties and engagements on behalf of the King. He holds patronage with over 30 charitable and military organisations, including the Tusk Trust, Centrepoint, and London's Air Ambulance Charity. He undertakes projects through The Royal Foundation, with his charity work revolving around mental health, conservation, and emergency workers. In December 2014, he founded the "United for Wildlife" initiative, which aims to reduce worldwide illegal wildlife trade. In April 2016, William, his wife Catherine and his brother Harry initiated the mental health awareness campaign "Heads Together" to encourage people to open up about their mental health issues. In October 2020, William announced the launch of the Earthshot Prize, a £50 million initiative to incentivise environmental solutions over the next decade.

William was made Duke of Cambridge prior to his marriage to Catherine Middleton in 2011. The couple have three children: Prince George, Princess Charlotte, and Prince Louis. He became Duke of Cornwall and Duke of Rothesay following his father's accession to the throne on 8 September 2022. The following day, he was made Prince of Wales, a title reserved for the heir apparent of the monarch.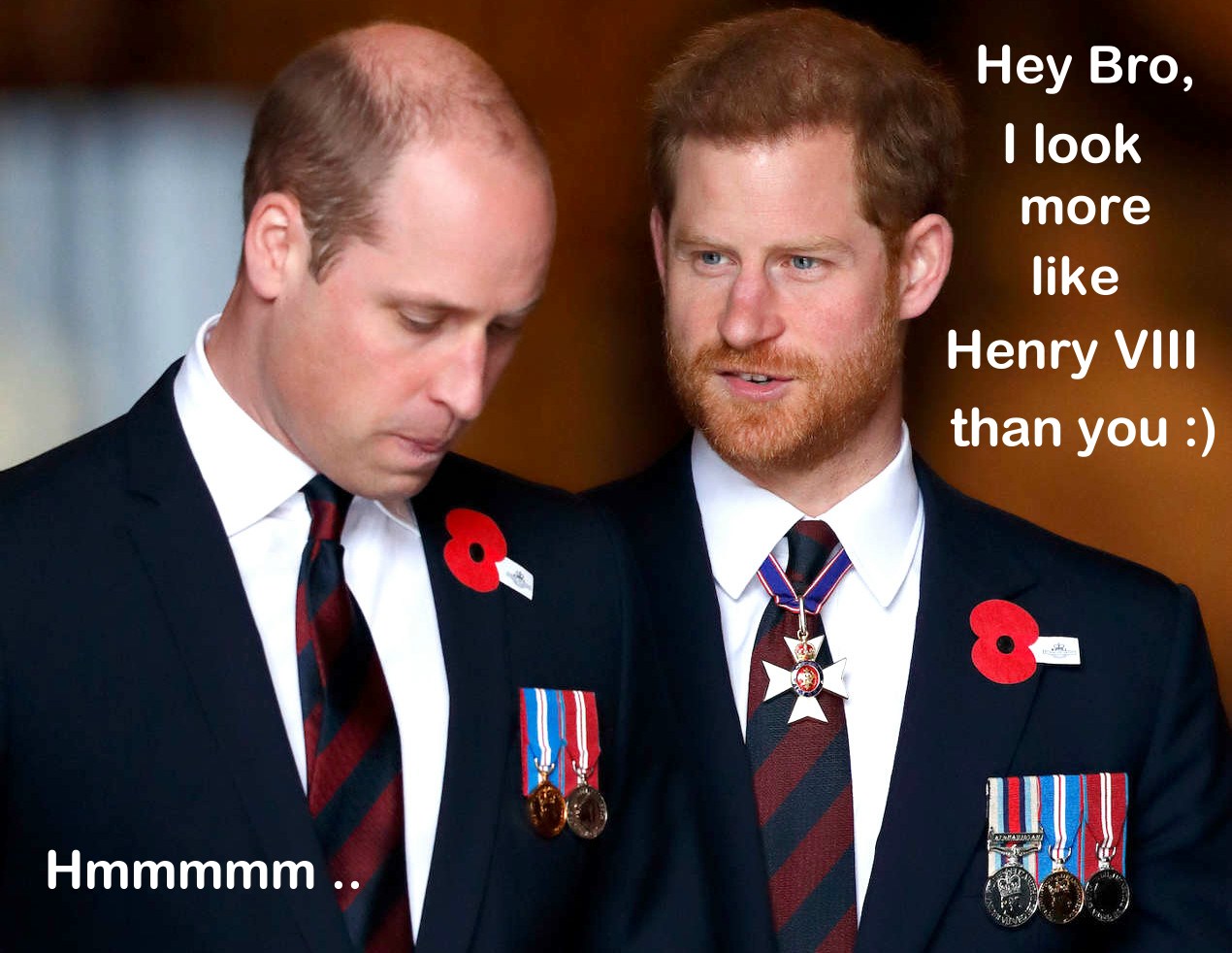 Apart from the human rights violations and serious debt problems, the Royal family is beset by problems, including being caught out by Meghan and Harry, for racial bias, whether consciously or unconsciously. This is hardly surprising given that royalty is based on an outdated class system, that is perpetuated by corruption built into the system, much of which is to do with the Firm seeking to maintain control, and avoid abolition, in an international climate where the colonies may have been loyal to Queen Elizabeth, but where that loyalty, in light of the past Empire, built on slavery, is no longer valid.
Part of the problem is that Harry and his wife and intelligently questioning the system, that assumes Royals will bow to convention, corrupt or not. Indeed, it appears to be a requirement of the Firm that the players look the other way.
Diana, Princess of Wales was one of the first Royals to openly share her feelings on these subjects.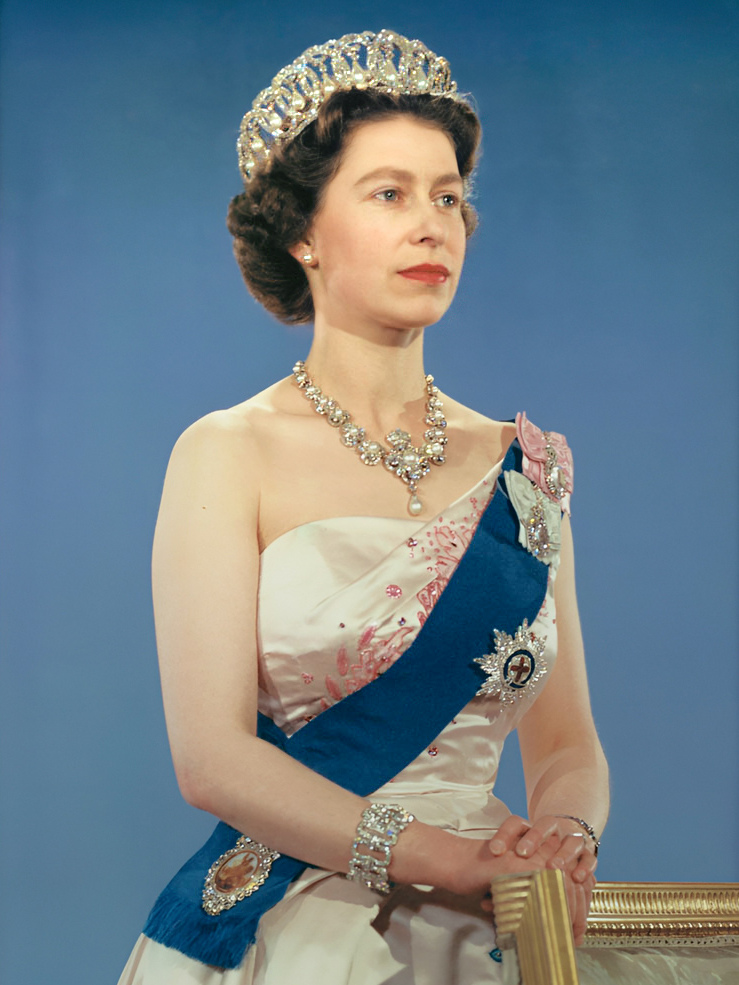 Corruption lurks in every corridor of local and national buildings. Queen Elizabeth was asked for help. She declined. The duty to provide an effective remedy, now rests with King Charles.
Incompatibility in Human Rights terms, is where one statute does not comply with HR statute. The European Convention does include Article 13, the right to an effective remedy.
The United Kingdom does not yet have a Written Constitution. There is a debate running, as to abolition of an institution built on the physical enslavement of other humans, transmuted to financial slavery for hard working members of society, in a class system perpetuated by corrupt politics, statute and common law built upon a made up religion of convenience, leading to national debts that are likely to bankrupt Britain, if not dealt with - assuming that may still be a possibility via a moratorium, by way of example.