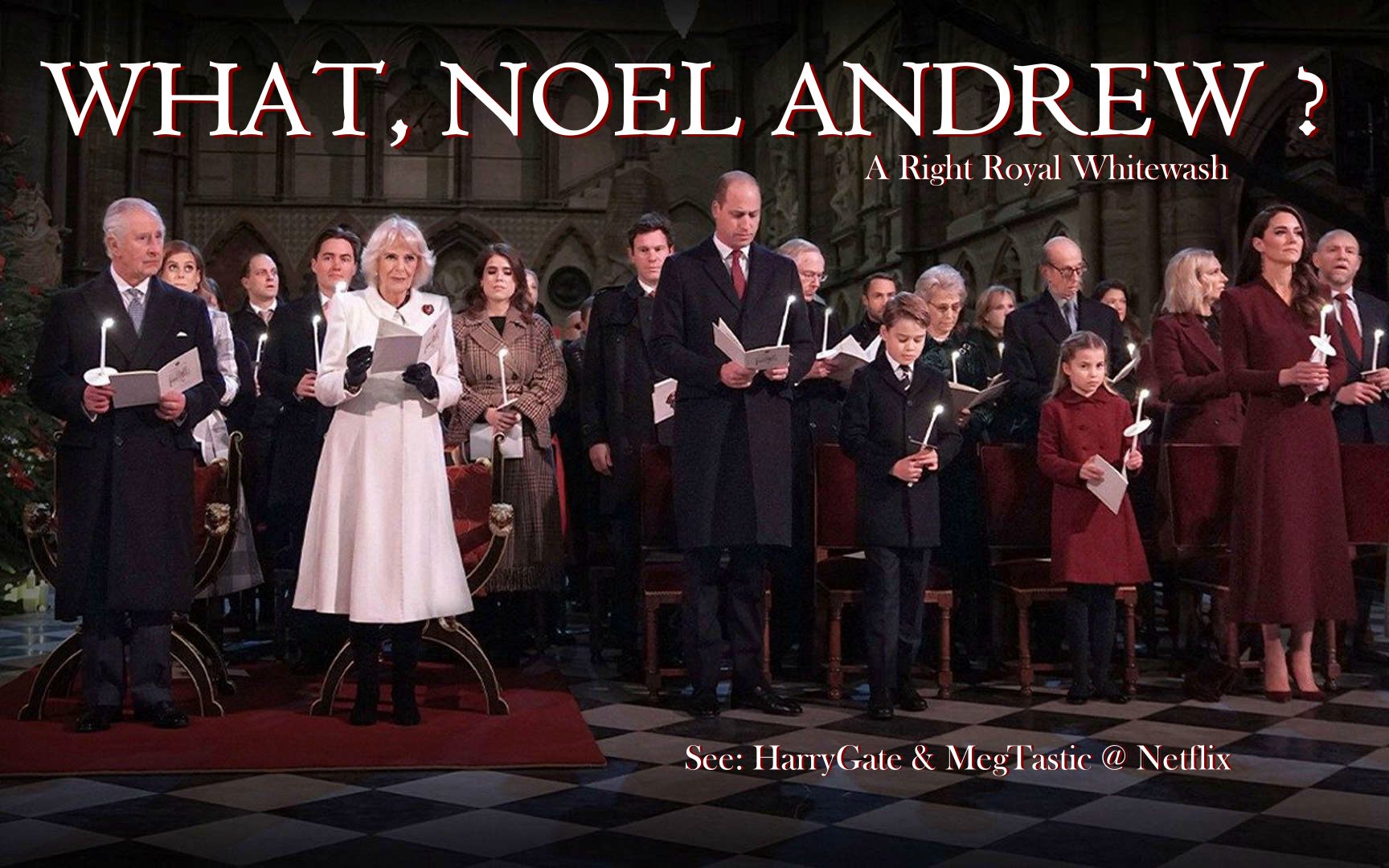 It's a right royal farce on the face of it. The plan, appears to be to do nothing, and hope that more positive coverage of attendances, will wash away the tears. Indeed, who could not feel for the children, and their part in this production - yet to come.

It's a bit like a Carry-On film: Regardless. In a modern age, one might ask what do the Royal Family bring to the table? Queen Elizabeth took us through the war years, actively working in London, driving an ambulance. True, her uncle Edward VIII was a Nazi sympathizer, and he abdicated for love. Rather oddly, the Church Henry VIII invented (parting from Rome) to allow him to divorce and re-marry, would not allow another royal to marry a divorcee. Thus, following the death of King George V in January 1936, and the abdication of Edward VIII in 1936. The new King, his younger brother George VI, made Edward, the Duke of Windsor.
The Queen stage-managed that one later, by banning the title: Duke of Windsor. But what of the corruption in England, that had been bred into the constitution from years of Gongs, supporting a society built on an Empire, itself built on slavery. The underlying theme being to perpetuate a class system, that continued to rape the working class, while rewarding wealth. For example with peerages, in return for donations to Party funds, and other favours (gold wallpaper at No 10).
There was no room for upstarts without a track record, and who did not contribute to the ruling Party. They were actively targeted to part them from property and land, that they believed should profit persons in the fold. Not a chap with a funny name from South Africa, who did not even have a British Passport, until of late. And only then after threatening legal action.
Having disposed of him with false allegations, turned into a conviction by a local force (rewarded by a Queens medal) who controlled the alleged crime scene and duped the Jury with false medical testimony. That local authority (Wealden) thought they were safe, worried because they'd embezzled funds for years as a recharge to their enforcement budget, based on a lie. Hence, remain guilty of fraud (obtaining monies by deception) even if they offer the taxpayer their money back. Something like £500,000 of taxpayers money to 1998. To cover over 181 Gestapo style raids, and 5 high court injunctions. All based on a lie. The level of conspiracy is legendary.
Then along came Andrew, the Queen bailing him out for roughly £10 million (undisclosed), against allegations of sexual misconduct. Effectively, buying the silence of Virginia Roberts. Hence, we have double standards. On the one hand the Regent actively assisting an alleged sex offender, while at the same time ensuring that there is no right of appeal for those wrongly accused, where they are activists, and in favour of Abolition of the Monarchy. Or, an effective remedy, by way or restoration of justice.


THE TELEGRAPH 16 DECEMBER 2022 - THE PICTURE THAT SHOWS US THE PALACE PLAN TO ME ON FROM HARRY & MEGHAN

There were curtseys and kisses, candlelight and carols. A sea of co-ordinated burgundy and cream festive outfits, and the impeccably behaved royal children at the heart of the family fold.

In some ways, the Royal family's arrival at Westminster Abbey on Thursday evening for a Christmas carol concert could have been a scene plucked from any time in the last century. That it actually came in the hours after a very modern Netflix documentary did not escape anyone.

Following genuine bombshell accusations from Prince Harry – that his brother "bullied" him out of the family, his father lied and the late Queen sat silent as it all unfolded – all eyes were on the reaction of the remaining members of the family so exposed to the public gaze.

But if a fascinated public hoped for tit-for-tat retaliation to extend the drama, they have so far been sorely disappointed. The watchword for the Royal family? Dignity. Exhaustion behind the scenes, certainly, but dignity in public before all.

For those wondering what comes next for a divided family and the quartet once known as the "Fab Four", there could be no clearer sign.

"The plan is to keep calm and carry on," shrugged a royal source. "It's very distressing, it's very wearying, but it's not going to distract them from the work."

Quite what the Duke and Duchess of Sussex made of it all from California is anyone's guess.

They are said to be relieved to finally have their side of the story of their departure from Britain out there, hoping it helps people understand how they had "no choice" but to leave. They are, Harry told viewers, "moving on".

"I've had to make peace with the fact that we're probably never going to get genuine accountability or a genuine apology," Harry said of the Palace and his family. "You know, my wife and I, we're moving on. We're focused on what's coming next."

What he did not say is what exactly does come next: a 416-page confessional memoir with the provocative title of Spare, to be published on Jan 10. If the King got off lightly in the couple's six-hour docuseries, and the Queen Consort avoided any mention at all, they are not expected to fare the same in the book.

Promising "raw, unflinching honesty", it will delve into Harry's childhood, the breakdown of his parents' marriage and the trauma of his mother's death. The Palace is said to be unaware of its contents, resolved to "deal with it when it comes".

Friends of the King reiterate that Harry is "much loved", with a door "always open" for his return. Indeed, the Sussexes are to be invited to the Coronation. "If they choose to attend, that's up to them," says a source.

Others are less phlegmatic. "They say they want peace, and yet they're about to go and do it all over again," says another. "Two hours of Oprah, six hours of Netflix and a book to come. And what does it boil down to? I got shouted at once by my brother? How much more of this is anyone going to care about?"

Remarkably, the Sussexes are said by some to hope for "reconciliation" next year, after their grievances have been aired in full and the Royal family compelled to heed them. As the dust settles after Netflix and Spare, the theory goes, there is a path back – although admittedly, Harry and Meghan themselves showed little sign of wanting to take it in front of the cameras.

"They are still so angry," says one who knew them during their time in Britain. "The depth of their anger and upset is so evident, along with this notion that they're deserving of some sort of apology.

"But there's zero recognition of their own role in all of this, no accountability, no concessions.

"They say all these things about the whole family, then turn around and think the healing can begin? While the aftershock and ripples of this bomb they've just let off are still going? Have they ever turned around and said we've learned some things too and how can we grow?"

Critically, they add: "Why aren't they having these conversations privately, why – after everything – are they having them via the media?"

The Palace itself, for now, seems determined to answer that question with silence at their end. The thoughts of the King and Prince William have not been aired; any update to the late Queen's memorable "recollections may vary" response after that Oprah interview has not been issued.

"There's no point engaging," one source says. "Now they [the Sussexes] have got it off their chests, perhaps they can move on. But heaven forbid you challenge it, [or] we'll all have to start the cycle all over again."

Multiple sources cite hopes for the "law of diminishing returns": the more the couple say, the theory goes, the more it loses currency. Or, as one puts it: "At this point, they're just scratching at the wound they created themselves."

And what of the Sussexes? The plan, The Daily Telegraph understands, is to look to the future.

Now at the helm of Archewell Foundation, following the departure of chief operating officer Mandana Dayani, Harry and Meghan are said to want to focus on their own family unit. Whether they can capitalise on the momentum of their personal revelations to forge the meaningful "lives of service" they seek is yet to be seen.

Supporters of the couple point to all the things they have so far left unsaid, with a lack of specifics suggesting trump cards – including the identity of that royal "racist" – yet to be played in the future, if necessary. But, says one source bluntly: "The aces are increasingly looking like jokers."

Moreover, if those "receipts" – in the language of the Twittersphere – are held by Harry and Meghan, they are also kept by those they left behind; former aides, current staff, and even the Royal family themselves (William, presumably, being aware of what was in that mystery text message Harry received on screen).

"People are getting increasingly annoyed at hearing this very one-sided version of events broadcast around the world," says a source.

Nevertheless, the inclination to explain – that the monarchy always knew what an asset it had in Meghan, that they would not have been fazed by the "rock-star" welcome for its newest member – has been firmly swallowed.

"Anything anyone could say would be more argument and no resolution," says a veteran observer. "You just end up airing more dirty laundry. It already looks terribly unseemly, but at least one side has managed to maintain some level of dignity."

For the Royal family, Christmas is coming and the cycle of the monarchy continues. The King will pay tribute to his mother and likely show warmth to both his sons in his first Christmas message. The family will turn out in force at Sandringham and in the new year, royal engagements will begin again.

Today (Friday, Dec 16), the King was dancing with Holocaust survivors in a community centre on London's Finchley Road in a bread-and-butter royal job.

"Dignity is important for the family and I think their response has been very dignified indeed," says a Palace source.

Another, speaking more freely from outside Palace walls, has a plainer perspective on why the family should keep quiet. "It's a soap opera no-one wants to be watching or listening to right now," says a source. "Everyone in the real world has real things to worry about. It's exhausting."

If the Sussexes want to return to the fold, for coronations and balcony appearances, for instance, some argue the swallowing of pride it would require on all sides would be worth it for harmony.

At that Westminster Abbey carol concert, due to be broadcast on Christmas Eve, William gave a reading from one of his late grandmother's own Christmas speeches.

"At Christmas I am always struck by how the spirit of togetherness lies also at the heart of the Christmas story," he said.

That togetherness could not have been more evident between the remaining Royal family in public this week. With that Netflix docuseries behind them and Spare ahead, quite what they discuss in the privacy of their Sandringham Christmas next week may be another story.


All of that said, in the real world, the class battle continues, with an institution built on slavery, manufactured pomp and ceremonies, designed to brainwash citizens from birth, into accepting the status quo, without questioning the obvious flies in the ointment.
Apart from revenues from films and television coverage of the Firm, for how much longer can we afford injustice and corruption at the level now becoming plainer from those in power being show for what they really are. Incompetent, for one thing, when it come to the cost of living, and brazen in reaping wealth for the privileged few, at the expense of the working men and women. When it should be, lower taxes, food aplenty and cheap energy for affordable homes.
Once we have a just society, then sure, those who work hard to make a few bob on the side, should be rewarded, but perhaps not by multi billions in the bank. Because, those sums were generated by exploiting those less fortunate. Profiteering. In exactly the same way that the Royals, became Royal.
Potentially, Harry and Meghan, if they returned, might bring a new perspective to justice and corruption, being anti discrimination. The subject of such abuses, so more likely to want to bring about changes than William and Catherine, or at least, get the next generation thinking about what the institution of Monarchy was built on. Maybe, then even leading a transition to Abolition, in a manner that benefits those who toil just to survive.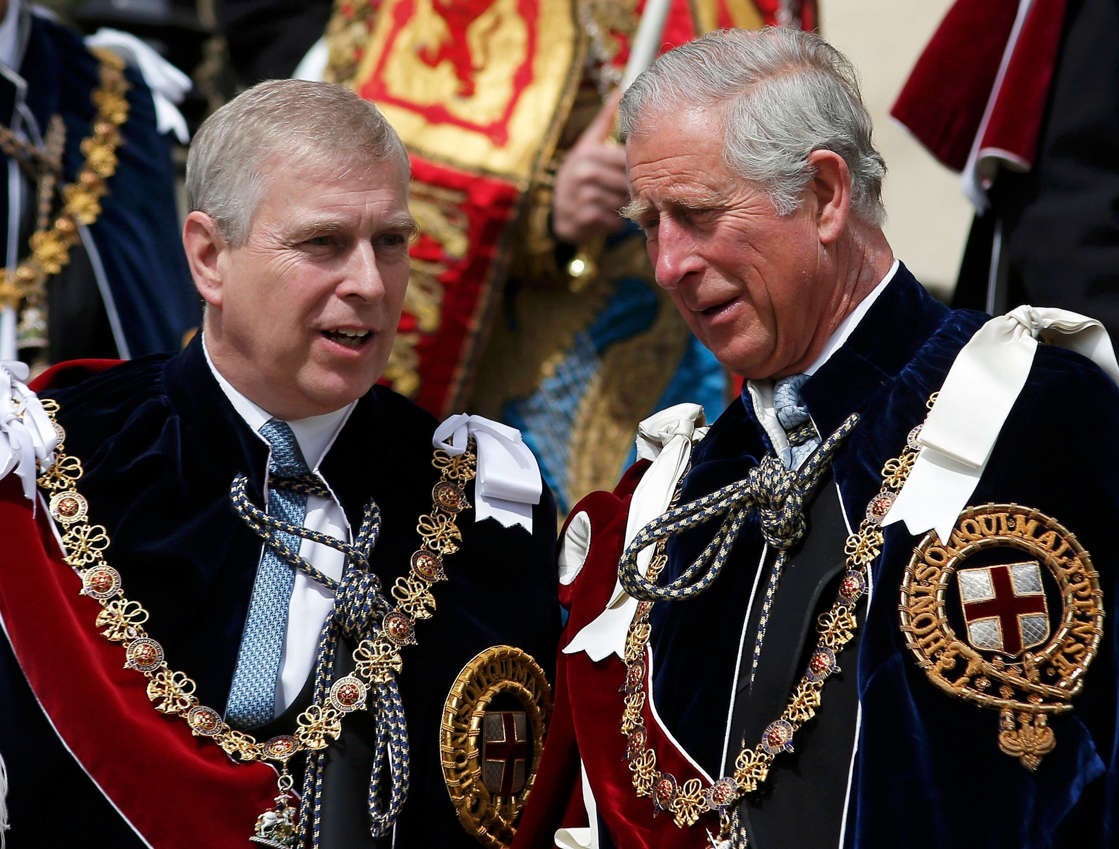 It appears from the latest moves by the King, that he may not be either fit enough, or have the spare mental capacity to deal with a complex range of legal matters. Whereas, his mother, Queen Elizabeth is known to dealt with numerous complex matters herself, although shying away from helping to resolve corruption at Wealden District Council. Hence, even she was thought to have been lacking when it came to issues that showed the State to be wanting.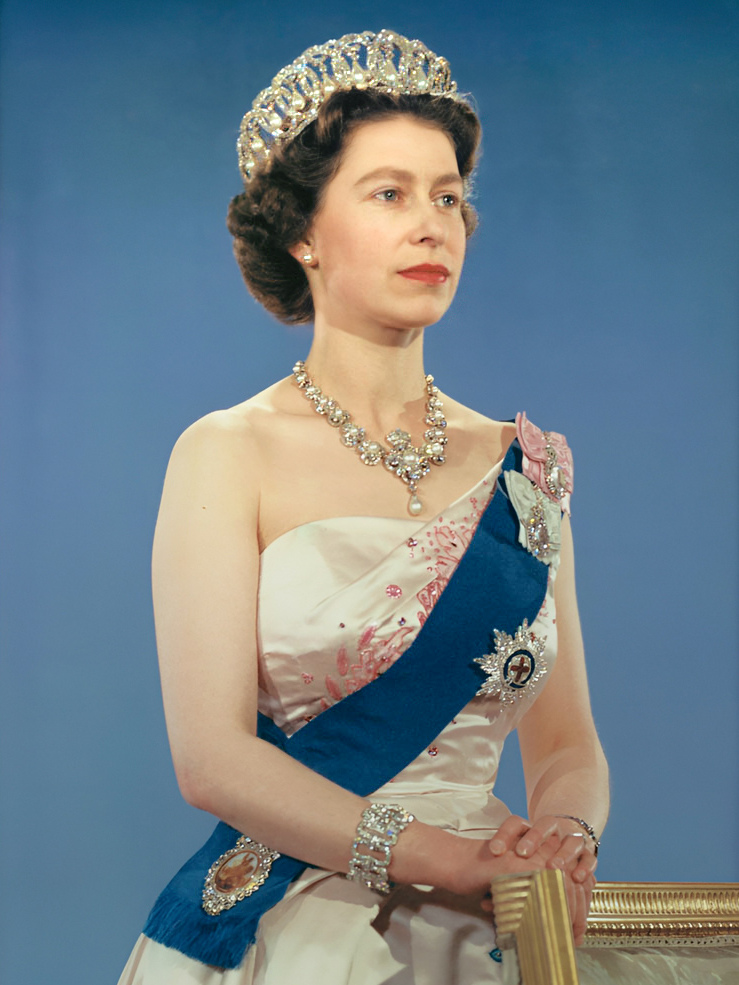 Corruption lurks in every corridor of local and national buildings. Queen Elizabeth was asked for help. She declined. The duty to provide an effective remedy, now rests with King Charles.
Incompatibility in Human Rights terms, is where one statute does not comply with HR statute. The European Convention does include Article 13, the right to an effective remedy.
UNITED NATIONS CONVENTION AGAINST CORRUPTION
Corruption and injustice is such a big thing, that the subject is included in the UN's Sustainability Development Goals (SDGs). There is a United Nations Convention Against Corruption. As per General Assembly resolution 58/4 of 31 October 2003.

Corruption is an insidious plague that has a wide range of corrosive effects on societies. It undermines democracy and the rule of law, leads to violations of human rights, distorts markets, erodes the quality of life and allows organized crime, terrorism and other threats to human security to flourish. This evil phenomenon is found in all countries - big and small.

Taking note with appreciation of multilateral instruments to prevent and combat corruption, including, inter alia, the Inter-American Convention against Corruption, adopted by the Organization of American States on 29 March 1996, 1 the Convention on the Fight against Corruption involving Officials of the European Communities or Officials of Member States of the European Union, adopted by the Council of the European Union on 26 May 1997, 2 the Convention on Combating Bribery of Foreign Public Officials in International Business Transactions, adopted by the Organisation for Economic
Cooperation and Development on 21 November 1997, 3 the Criminal Law Convention on Corruption, adopted by the Committee of Ministers of the Council of Europe on 27 January 1999,4 the Civil Law Convention on Corruption, adopted by the Committee of Ministers of the Council of Europe on 4 November 1999,5 and the African Union Convention on Preventing and Combating Corruption, adopted by the Heads of State and Government of the African Union on 12 July 2003,

Welcoming the entry into force on 29 September 2003 of the United Nations Convention against Transnational Organized Crime. There is thus a series of conferences on the subject.
Chapter III of the Convention requires countries to establish criminal and other offences to cover a wide range of acts of corruption, if these are not already crimes under domestic law. In some cases, States are legally obliged to establish offences; in other cases, in order to take into account differences in domestic law, they are required to consider doing so. The Convention goes beyond previous instruments of this kind, criminalizing not only basic forms of corruption such as bribery and the embezzlement of public funds, but also trading in influence and the concealment and laundering of the proceeds of corruption. Offences committed in support of corruption, including money-laundering and obstructing justice, are also dealt with. Convention offences also deal with the problematic areas of private-sector corruption.
WHISTLEBLOWER
'The Colonial Bulldog' did not know what he was up against when he moved into a rural location in 1981, with Sussex police being named in Hansard, as the most corrupt police force, after investigation by Hampshire and Kent Constabularies, on the murder of the unarmed, James Ashley, during an armed raid (based on fabricated evidence) in the early hours of the morning in 1998. In 1998 the same council that fabricated evidence leading to that armed raid in Hastings when James Ashley was gunned down in cold blood, had asked Sussex police for help in dealing with the Colonial Bulldog. Alleging firearms were kept on the premises. Which was of course a lie.