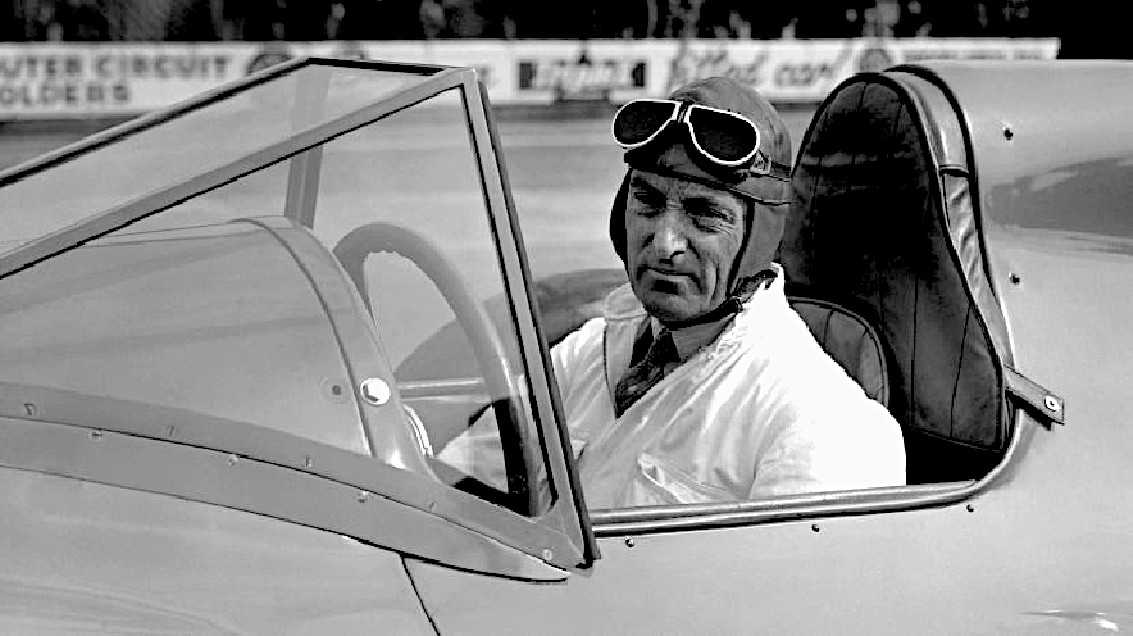 Much as PFH and many others had been caught up in the Campbell racing cars, Victor had named one of his steeds in recognition of Donald and Sir Malcolm Campbell's achievements. It was rather unfortunate that Don Wales, the son of Dorothy Campbell, daughter of Sir Malcom, did not have the same surname as his ancestors, meaning considerably more branding and public relations effort would be required on Victor's part. But despite this branding drawback, and the lack of racing experience of the visitor to Bexhill, Victor offered Don Wales that chance to drive his 'Bluebird-Electric LSR vehicle.' This was a verbal offer.
Don fancied himself as a Malcolm Campbell look-alike, and indeed, there is a family resemblance. He tried to distance himself from Donald Campbell at first, because of his uncle's tragic death on Coniston Water in 1967, and crash in the CN7 at the Bonneville Salt Flats. These events generating the so-called 'Campbell Curse.' That could put potential sponsors off, from becoming involved in any project where a relative of a Campbell was included.
Then, Don Wales locked Victor out of his own project, with (it is alleged) help from Lord John Gould of Worth Farm, Uckfield, who had provided a shed in which Victor's BE2 was stored temporarily, pending display in London, at Sir Terence Conran's Bluebird Store. This was an incredible turn of events, since it was Victor who came up with the concept, and on whose designs and presentations around three-hundred and sixty thousand pounds £360,000 had been raised up to that point in time. But, Mr Wales had spent the £62,000 pounds owed to his benefactor. And, frightened that Victor would go it alone, as a competitor, refused to settle the sums owed. Presumably, petrified of funding a potential competitor, so cutting the ground from under his own wannabe aspirations.
It took a hearing in the London Patent Court, where return of Victor's vehicle was Ordered.
Then came the raising and restoration of Donald Campbell's Bluebird K7, by Bill Smith. Fifteen years of labour and attendant specialist rebuild of the wreckage, in which the speedace lost his life. But, Ruskin Museum refused to honour the terms of an agreement with Mr Smith. Leaving Mr Smith with little choice, but to dismantle the jet boat. Or cave in, and lose all his investment in time and money. Time, being money.
...
REFERENCE
https://